December 05, 2019
Autonomous Robots Rule: Largest Rollout in Grocery Industry
By Tim Rowland, CEO of Badger Technologies
Today, Retail Business Services, the service company of Ahold Delhaize USA, announced the
rollout
of nearly 500 multi-purpose robots from Badger Technologies™, which it is providing as a service to GIANT/MARTIN'S and Stop & Shop grocery stores on the East Coast. Considered one of the largest—if not the largest—rollout of autonomous robots in the grocery retail industry, these innovative robots automate hazard detection and improve in-store operations while elevating audits and compliance reporting.
This major milestone follows a year of carefully orchestrated and successfully completed pilots where Badger Technologies' robots, affectionately dubbed "Marty," traversed store aisles looking for spills, obstacles, debris or anything that could impose potential safety risks for customers and store employees. Equipped with navigation systems, high-resolution cameras, a multitude of sensors and powerful software, Marty tirelessly scanned store aisles and shelves for any unsafe conditions.
We're thrilled to be part of this major robot deployment and help Ahold Delhaize USA brands demonstrate how multi-purpose robots can transform grocery retail environments. By keeping shelves, aisles and floors safer, Marty enables Ahold Delhaize USA's local brands to improve risk management.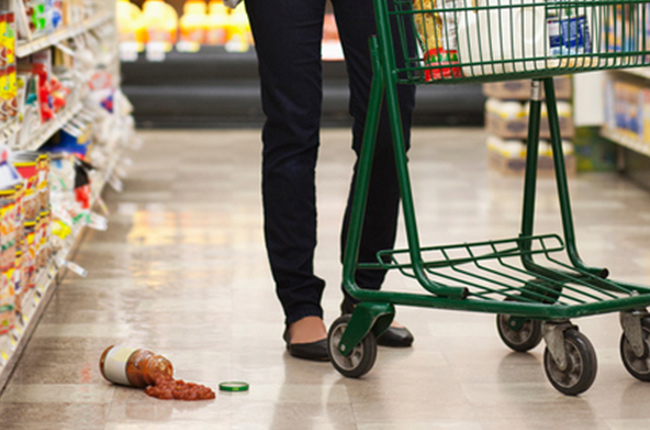 Upon spotting a potential hazard, these roving robots sent real-time alerts to store managers, so issues could be quickly rectified. Additionally, the robots served as mobile data collection systems to archive information and images, including date and time stamps, for elevated risk management to help GIANT/MARTIN'S and Stop & Shop improve operational efficiencies.
Additionally, data gathered during the robots' continuous store loops can be extended easily to address out-of-stock, planogram compliance and price integrity issues. What's more, the results of Marty's constant data capture can be delivered on-demand as custom reports or dashboards, as well as ingested seamlessly into existing operational, supply chain and ERP systems for actionable business insights.
Together, Badger Technologies and Retail Business Services are taking in-store innovation to the next level with this fully tested and verified automated retail solution. We're excited to partner with GIANT/MARTIN'S and Stop & Shop in deploying the largest robot rollout of its kind. Plus, we're equally happy to see shoppers of all ages smile when they see Marty rolling toward them, knowing that his mere presence is designed to make their visits to the store a safer and more rewarding experience.